Here on the right, the teachers from six different countries (counted the photographer in) who -after some months of working altogether in a common project- became friends at this first all-meeting in Våler - Nørge in February 2001.
---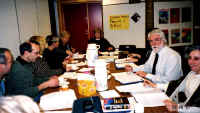 working out the project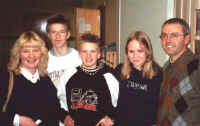 some teachers and their guides Tom-Erik, Even and Rikke during the tour through Kyrkebygden Skole
---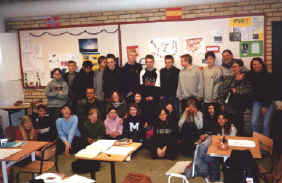 in class 8C, with some of the visitors

The visit included a work meeting in which the main lines of the project for the second year were arranged, as well as some agreements to take the most and the best of the year left.
---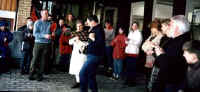 dancing and playing the Galizan bagpipe -and claps!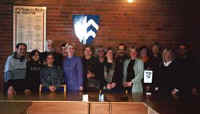 at Våler Town Hall, after a very kind and friendly reception and useful explanations on national and local government matters
* * *